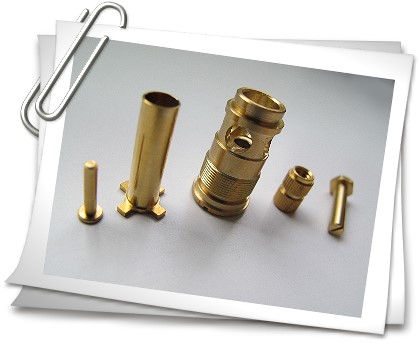 Products can be widely used in Medical instruments, special parts , Aerospace equipment, Electronic equipment, Automobile, Bikes, and Mechanical parts.
Processing Capacity for the products:
(1)Swiss type CNC Lathe:
MIX O.D. = 1mm
MAX. O.D.= 23mm
(2)Turret type CNC Lathe:
MIX O.D. = 1mm
MAX. O.D.= 23mm
FINISHING on surface:
(1)Anodizing - Black , red and blue.
(2)Plating- Zinc and silver
(3)OIL Coating-Lubricating oil or Preservative oil
(4)Heat Treatment - to order
(5)Others - to order

Our main service is making precision parts for our Automated production is mass production, rapid completion, uniform quality specifications
We engage in CNC lathe machining, metal manufacturing, And machine mass production of quality parts. We grow with technology and keep up with research and innovation. Particularly engaged in making precision parts. The largest processing diameter is 20mm. We use a Japanese import CNC machine which makes better parts, has a cheaper cost and provides rapid delivery. The price is reasonable.
Our company has a serious and sincere attitude. Let our company be your dedicated manufacturer.